En Cinta Sábado, 5 diciembre 2015
Estas son TODAS las películas que se estrenaron en nuestro país este 2015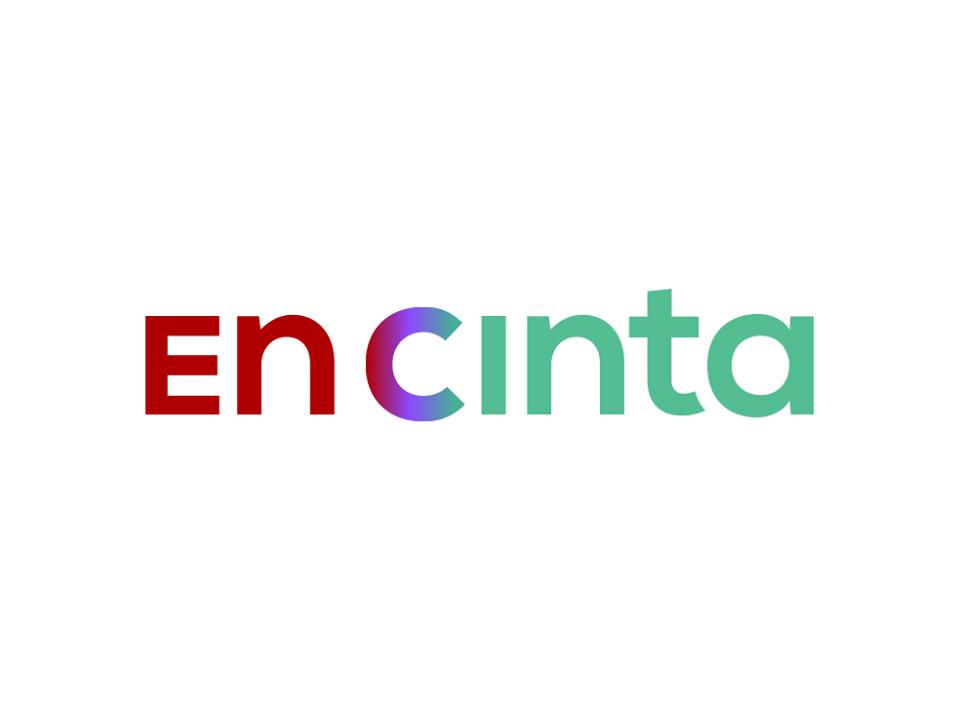 #losquesolohablandecine Lo último del mundo del cine. Lo que nos interesa, siendo honestos. facebook.com/EnCintaPeru twitter.com/encinta
Lista realizada por: Alberto Castro (@mczorro) y Omar Cáceres (@Cine_filoso)
Porque ya es hora de que empieces a armar tu ranking con las mejores y peores películas que viste en el año, te ayudamos con esta lista que incluye toooooodos los títulos que pasaron por nuestra cartelera comercial este 2015 (seguiremos actualizando la lista hasta que termine el año).
En total se estrenaron 247 películas en el circuito comercial (hasta el momento)
Se estrenaron

29 películas peruanas

Se re-estrenaron

 41 películas clásicas

Se realizaron

7 eventos especiales

(festivales, ciclos) en el circuito comercial.
ENERO
01
Una Noche en el Museo 3 (Night at the Museum: Secret of the Tomb)
El Séptimo Hijo (Seventh Son)
Terror en el Lago (Neverlake)
08
Magia a la Luz de la Luna (Magic in the Moonlight)
Éxodo: Dioses y Reyes (Exodus: Gods and Kings)
Cuernos (Horns)
Antes de Despertar (Before I Go to Sleep)
Lo Mejor de Mi (The Best of Me)
Discípulos del Mal (Asmodexia)
15
Francotirador (American Sniper)
Blanquiazul: El Sentir de una Nación
Los Pingüinos de Madagascar (Penguins of Madagascar)
Donde se Esconde el Diablo (Where the Devil Hides)
Furia Implacable (Tokarev)
22
Corazones de Hierro (Fury)
Un Vecino de Otro Mundo (St. Vincent)
En el Bosque (Into the Woods)
La Entidad
El Padrino (The Godfather)
29
El Código Enigma (The Imitation Game)
Inquebrantable (Unbroken)
Búsqueda Implacable 3 (Taken 3)
Los Imprevistos del Amor (Love, Rosie)
El Séptimo Enanito (Der 7bte Zwerg)
La Cripta (The Crypt)
El Resplandor (The Shining)
FEBRERO
05
Birdman o La inesperada virtud de la ignorancia (Birdman)
Foxcatcher
Bob Esponja: Un Héroe fuera del Agua (The SpongeBob Movie: Sponge Out of Water)
El Destino de Júpiter (Jupiter Ascending)
Mortdecai
El Pequeño Seductor
Los Cazafantasmas (Ghostbusters)
12
Whiplash – Música y Obsesión (Whiplash)
Alma Salvaje (Wild)
Cincuenta sombras de Grey (Fifty Shades of Grey)
La Dama de Negro 2 (Woman in Black 2: Angel of Death)
La Bella y La Bestia (La belle et la bête)
Ghost: La Sombra del Amor (Ghost)
19
Vicio Propio (Inherent Vice)
Selma
Kingsman: El Servicio Secreto (Kingsman: The Secret Service)
Annie
Apocalipsis (Left Behind)
Con Faldas y a lo Loco (Some Like it Hot)
26
La Teoría del Todo (The Theory of Everything)
Siempre Alice (Still Alice)
Focus: Maestros de la Estafa (Focus)
El Manicomio de Eliza (Eliza Graves)
Tinkerbell y la Bestia de Nunca Jamás (Tinker Bell and the Legend of the NeverBeast)
Donde Habita el Mal (Djinn)
Centauros del Desierto (The Searchers)
MARZO
05
Atacada: La Teoría del Dolor
Chappie
McFarland: Sin Límites (McFarland USA)
Zapatero a tus Zapatos (The Cobbler)
Negocios Fuera de Control (Unfinished Business)
La Casa Mágica (Le Manoir Magique)
Quiero ser Fiel
Drácula 3D
12
Babadook
Retrato de una Mentira (Big Eyes)
La Cenicienta (Cinderella)
Bienvenidos al ayer (Project Almanac)
En el Nombre del Diablo (Mr. Jones)
19
Nymphomaniac: Vol. I
Escobar: Paraíso Perdido (Escobar: Paradise Lost)
Insurgente (Insurgent)
Poseídas
Cercana Obsesión (The Boy Next Door)
26
Home: No Hay Lugar como el Hogar (Home)
Terror en el Bosque (Exists)
El Poder de la Cruz (Do You Believe?)
Toro Salvaje (Raging Bull)
ABRIL
02
Rápidos y Furiosos 7 (Furious 7)
El Teorema Cero (The Zero Theorem)
Jezabel (Jessabelle)
Chinatown
09
Asu Mare 2
El Padrino Parte II (The Godfather Part II)
16
Una Noche para Sobrevivir (Run All Night)
Directo al Corazón (Danny Collins)
Rescatando al Soldado Ryan (Saving Private Ryan)
23
Decisión Mortal (Good People)
La Elegida del Mal (At the Devil's Door)
13 Pecados (13 Sins)
El Viaje Más Largo (The Longest Ride)
Héroe de Centro Comercial 2 (Paul Blart: Mall Cop 2)
Footloose
La Balada del Soldado (Ballada o soldate)
30
Avengers: La Era de Ultrón (Avengers: Age of Ultron)
Persecución virtual (Open Windows)
Casablanca
MAYO
07
El Exótico Hotel Marigold 2 (The Second Best Exotic Marigold Hotel)
El Secreto de Adaline (The Age of Adaline)
Resucitados (The Lazarus Effect)
14
Ninfomanía: Parte 2 (Nymphomaniac: Vol. II)
Mad Max: Furia en el Camino (Mad Max: Fury Road)
Desaparecer
Pinocho (Pinocchio)
El Club de los Incomprendidos
Naruto: The Last (Gekijouban Naruto: The Last)
Volver al Futuro 2 (Back to the Future 2)
21
Tomorrowland
Más Notas Perfectas (Pitch Perfect 2)
Desde la Oscuridad (Out of the Dark)
Cacería Humana (The Prince)
Macho Peruano que se Respeta
Kurt Cobain: Montage of Heck
Rocky
VI Festival al Este de Lima
28
Terremoto: La Falla de San Andrés (San Andreas)
La Familia Belier (La famille Bélier)
Héctor en Busca de la Felicidad (Hector and the Search of Happiness)
Profecía Sangrienta (The Taking of Deborah Logan)
El Exorcista (The Exorcist)
JUNIO
04
Climas
Spy: Una Espía Despistada (Spy)
La Noche del Demonio: Capítulo 3 (Insidious: Chapter 3)
The Gunman: El Objetivo (The Gunman)
Amores Infieles (Third Person)
Zeus: El Súper Perro (The Dog Who Saved Easter)
Caracortada (Scarface)
11
Jurassic World: Mundo Jurásico (Jurassic World)
No Llores, Vuela (Aloft)
Dios Mío ¿Qué Te Hemos Hecho? (Qu'est-ce qu'on a fait au Bon Dieu?)
Lugares Oscuros (Dark Places)
Mujer Bonita (Pretty Woman)
5ta Semana del Cine Francés
18
Intensa-Mente (Inside Out)
Dragon Ball Z: La Resurrección de Freezer (Dragon Ball Z: Fukkatsu no F)
Cautiva (The Captive)
Terminator
12do Outfest Perú
5to Festival de Cine Lima Independiente
25
Terminator Génesis (Terminator Genisys)
Poltergeist: Juegos diabólicos (Poltergeist)
Promesa de vida (The Water Diviner)
JULIO
02
La Casa del Demonio (Demonic)
Meñique
09
Ted 2
Al Filo de la Ley
La Dama de Oro (Woman in Gold)
Ooops! El arca nos dejó (Noah is gone)
Pesadilla en la clínica (Fear clinic)
Ciudadano Kane (Citizen Kane)
16
Ant-Man
Dos Locas en Fuga (Hot pursuit)
Crímenes Ocultos (Child 44)
Escalofrío Sangriento 2 (V/H/S: Viral)
Los fantasmas del vuelo 407 (407 dark flight)
Carrie
23
Minions
La Herencia
Exorcismo en el Vaticano (The Vatican Tapes)
E.T.
30
Misión Imposible: Nación Secreta (Mission Impossible: Rogue Nation)
Pixeles (Pixels)
Ciudades de papel (Paper towns)
El Club de los Cinco (The Breakfast Club)
El Cocinero, el Ladrón, su Esposo y su Amante
AGOSTO
06
Los 4 Fantásticos (Fantastic Four)
La Horca (The Gallows)
Amigos sin Compromiso (Playing it cool)
Top Gun
19 Festival de Lima
13
Planta Madre
Travesuras del Amor (She is funny that way)
El Payaso del Mal (The clown)
El Gran Pequeño (Little boy)
La Abeja Maya (Maya the Bee mMvie)
Eliminar Amigo (Unfriended)
Entourage
20
Magallanes
Mientras Somos Jóvenes (While we're Young)
Revancha (Southpaw)
Vacaciones (Vacation)
Supremacía Robot (Robot Overlods)
Regreso del Infierno (The Pact II)
Dracula
Ciclo de Francisco Lombardi
27
Hija de la Laguna
Avenida Larco: La Película
Yo Mimo Soy
Esta Chica es un Desastre (Trainwreck)
Siniestro 2 (Sinister 2)
Hitman: Agente 47 (Hitman: Agent 47)
Sin Hijos
Ribbit, la Rana Traviesa (Ribbit)
Los Intocables (The Untouchables)
SETIEMBRE
03
Dos Besos
Shaun el Cordero (Shaun the Sheep)
Los 33
Los Agentes de C.I.P.O.L (The man from U.N.C.L.E)
Ricki and The Flash
Enterrando a mi Ex (Burying my ex)
Sin Escape (No escape)
Terror en la Noche (Nightlight)
A la Mala
Encadenados
Blade Runner
10
Everest
Muerte en los Andes
Automata
Guardianes de Oz
El Coleccionista de Almas (Evangeline)
Cuarto de Guerra (War room)
Juegos Demoniacos (Ghoul)
Reto al Destino (An Officer and a Gentleman)
17
NN: Sin Identidad
Maze Runner: Prueba de Fuego (Maze Runner: Scorch trials)
Magic Mike XXL
El Despertar de la Oscuridad (Dark awakening)
El Bebé de Rosemary (Rosemary's Baby)
Cinema Paradiso
24
Ella & Él
Voley
Está Detrás de Ti (It Follows)
Hotel Transilvania 2 (Hotel Transylvania 2)
La Navaja de Don Juan
Seducción Mortal (Knock knock)
Inmortal (Self/Less)
Operación Dragón
OCTUBRE
01
Lusers
Misión Rescate (The Martian)
Amor a la Carta (Dabba)
Persecución Paranormal (The Hunted)
08
Cementerio General 2
El Principito (Le Petit Prince)
Pasante en Modas (The Intern)
El Penthouse (The Loft)
El Hombre Elefante
15
Sicario
Niñachay
Peter Pan
En la Cuerda Floja (The Walk)
Transportador: El Legado (The Transporter: Refueled)
Amy
Matrix
22
Puente de Espías (Bridge of Spies)
Actividad Paranormal: La Dimensión Fantasma (Paranormal Activity: The Ghost Dimension)
Cake: Una Razón para Vivir (Cake)
El Osito Boonie al Rescate (Boonie Bears: Mystical Winter)
Tiburón (Jaws)
29
Pacto criminal (Black Mass)
Escalofríos (Goosebumps)
El Último Cazador de Brujas (The Last Witch Hunter)
Atrapados (Vice)
El Perro Luchador
Viernes 13 (Friday the 13th)
NOVIEMBRE
05
Spectre
El Cebichito
La Cumbre Escarlata (Crimson Peak)
Un Gallo con Muchos Huevos
Sueño de Fuga (The Shawshank Redemption)
A Hard Day's Night
12
Como en el Cine
Abzurdah
A la M con loz Zombies (Scouts Guide to the Zombie Apocalypse)
Máxima Precisión (Good Kill)
Grace de Mónaco (Grace of Monaco)
Aventura Jurásica (Extinction)
Supercachorros al Rescate
Rainman
19
Los Juegos del Hambre: Sinsajo – El Final (The Hunger Games: Mockingjay – Part 2)
El Beneficio de la Duda
Mi Vieja y Querida Dama (My Old Lady)
Baby, el Panda Juguetón (Sneezing Baby Panda)
26
Víctor Frankestein
El Regalo (The Gift)
Francisco: El Padre Jorge
Secretos de una Obsesión (The Secret in their Eyes)
La Hija del Demonio (Para Elisa)
Mr. Holmes
DICIEMBRE
03
El Clan
Un Gran Dinosaurio (The Good Dinosaur)
En el Corazón del Mar (In the Heart of the Sea)
Frente al Mar (By the sea)
El Diablo en la Oscuridad (Altergeist)
3er Transcinema
10
Macbeth
Krampus
Navidad con los Cooper (Love the Coopers)
Papeles en el Viento
Puertas Adentro (Musarañas)
Héroe de Verano (The Dog who Saved the Summer)
Bailando en la Oscuridad
17
Star Wars: El Despertar de la Fuerza (Star Wars: The Force Awakens)
Las Sufragistas (Suffragette)
24
Steve Jobs
Él me Nombró Malala (He Named me Malala)
Cascanueces
Ruth y Alex (5 Flights Up)
El Perrito de Santa (Up on the Wooftop)
Casablanca
Más procrastinación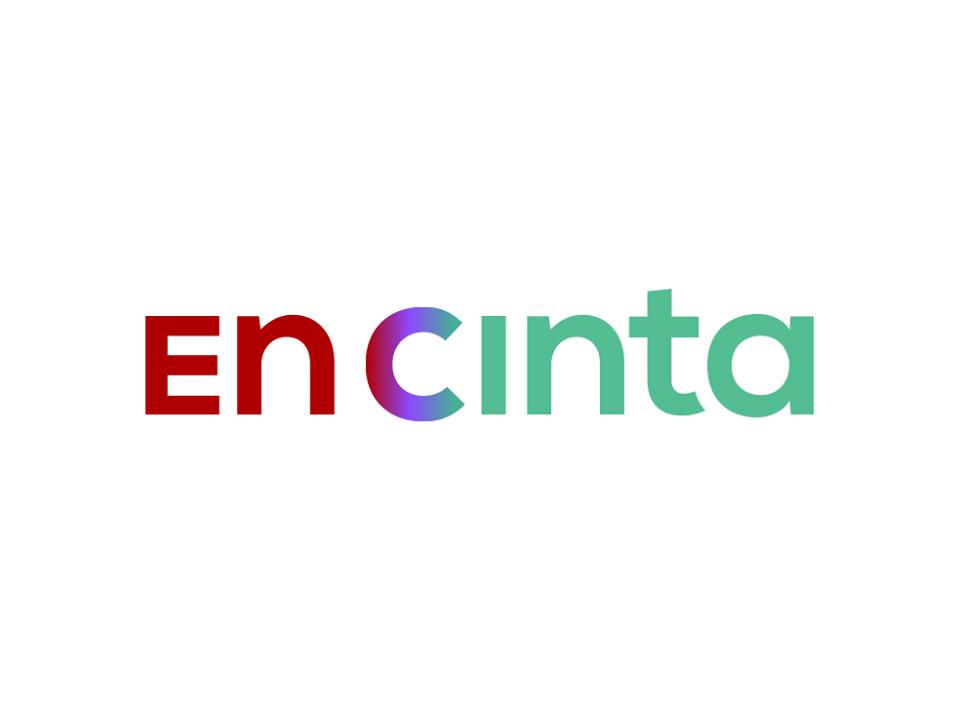 #losquesolohablandecine Lo último del mundo del cine. Lo que nos interesa, siendo honestos. facebook.com/EnCintaPeru twitter.com/encinta